5th December 2015
Preparing a motorcycle for winter storage
How to prepare your motorcycle for winter storage
Properly preparing your motorcycle before placing it into storage for the winter is very important. It can save you money and time once the new season kicks in, meaning you can get back out riding quicker.
Here are our 8 tips:
Change the Oil and filter after your last ride.
Give you motorcycle a good wash, remove all grease, grime, dirt, bugs and road salt.
Fill up your tank and add a decent fuel stabiliser. Filling up the tank will help prevent the tank rusting inside and most decent fuel stabilisers will keep it fresh for up to 3 years. Make sure anti-freeze is added to your bikes coolant system,if your bike is stored where the temps get below freezing.... you'll be glad you did.
Move your motorcycle to your preferred storage loacation. Obviously covered storage is better for your motorcycle (Garage, Shed or a Dedicated motorcycle storage facility). If you have to leave your motorcycle outside, invest in good security and a good, high quality bike cover.
Try to plug the exhausts, this stops any creepy crawlies or anything else trying to climb insde. Don't wrap plastic bags around them, this will encourage condensation and corrosion.
Remove the battery from your bike.
Connect your battery to a trickle charge, keeping it at a healthy level so it's good to go whenever you are.
If possible try to store your motorcycle so the tyres are off the floor. Stands or a motorcycle lift could be used. This will help prevent your tyres getting flat spots/cracks. Rolling the bike half a turn every few weeks also can help. If only storing for a few months, you shouldn't have to worry about this.
Of course these are only a few basic tips of how to prepare your bike before putting it away into storage for any length of time, everyone will have their own preferred motorcycle storage techniques.
At motorcycle delivery uk, we offer a full Motorbike storage service in our secure motorcycle storage facility, it has a 24/7 police monitored alarm and cctv system and is on a busy gated industrial estate.
If you would like more advice on motorcycle storage, please dont hesitate to contact us.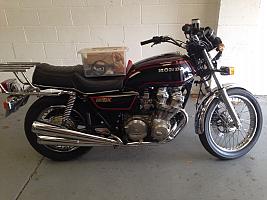 Why use Motorcycle Delivery UK?
A friendly family run business with over 10 years experience delivering throughout the UK
We do our best to offer an unrivalled service at an affordable price
Our vans are also fully insured via AXA up to £50k per load exclusively for Bikes/bike parts