6th April 2016
Buying a Classic Motorcycle
We were asked to write an article for Bennetts, our piece was to be included on their website in a guide to Buying classic motorcycles. It is aimed at anyone who is looking into purchasing a classic motorcycle, whether a first time buyer or an avid collector.
The piece we wrote was to give advice on buying classic motorcycles online, we have many years experience of helping customers do this through our motorcycle transportation business.
Here is the link to the guide: Classic motorcycle buying guide
Please take 5 minutes to read it, it might just help you on your classic motorcycle buying journey.
If you need any help or advice on getting you new motorcycle transported to your door, give us a call.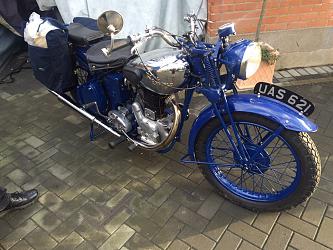 Why use Motorcycle Delivery UK?
A friendly family run business with over 10 years experience delivering throughout the UK
We do our best to offer an unrivalled service at an affordable price
Our vans are also fully insured via AXA up to £50k per load exclusively for Bikes/bike parts